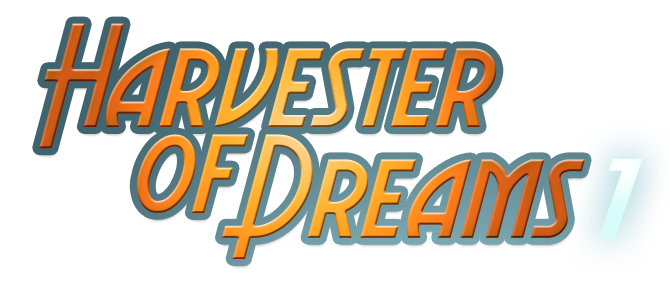 Harvester of Dreams : Episode 1
Major update with retro 3D graphics mode!
---

What if the game was made in 1990? It might have looked similar to this new graphics mode. Low vertex precision, low-resolution unfiltered textures, fog to disguise the viewing distance, limited color palette, loading disruptions and so forth. There is a certain appeal to this PS1 look. It's like 3D pixel art :)
Other changes:
There now is an audio sub-menu to control the volume for the effects and the voice over.
Fixed a bug that cause the unlockable, Irish voice over setting to disappear
Some general polishing throughout the game.
Files
harvester-of-dreams-episode-1-windows-stable.zip
1 GB
Version 0.570.0
Nov 25, 2018
harvester-of-dreams-episode-1-mac-demo.zip
716 MB
Version 1.570.0
Nov 25, 2018
harvester-of-dreams-episode-1-linux-demo.zip
719 MB
Version 1.570.0
Nov 25, 2018
harvester-of-dreams-episode-1-windows-demo.zip
700 MB
Version 1.570.0
Nov 25, 2018
harvester-of-dreams-episode-1-linux-stable.zip
1 GB
Version 0.570.0
Nov 25, 2018
harvester-of-dreams-episode-1-mac-stable.zip
1 GB
Version 0.570.0
Nov 25, 2018
Get Harvester of Dreams : Episode 1